Foreign nationals frequently apply for an open work permit to work in Canada. Except for regulated industries that require a licence, an open work permit permits an individual to work for any employer in any profession. Applicants in the following categories are eligible for an open work permit:
International students after completing a relevant programme at a Designated Learning Institution (PGWP) (DLI)
Graduates of qualified Designated Learning Institutions are granted permission to work under these open work permits, allowing them to accumulate valuable Canadian work experience, which can be used as part of a future application for Permanent Residency.
The Post-Graduation Work Permit Program (PGWPP) allows for the issuance of work permits for up to three years. The length of the studies determines the length of the work permit, and thestudies programme must be at least eight months long to be eligible for this work visa category. After finishing the academic program's prerequisites, Post-Graduation Work Permits must be obtained within a set timeframe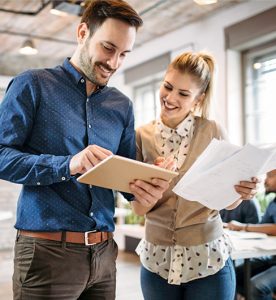 International Students or Work Permit Holders in Canada's spouses or common-law partners
Spouses and common-law partners of foreign nationals permitted to work in certain highly skilled managerial, executive, or professional occupations in Canada may be eligible for spousal work permits.
These work permit applications can be submitted,and the main work permit application.
Your spouse or common-law partner may be eligible for an open work permit, which allows them to accept any job from any employer. Your spouse or common-law partner may be required to apply for a work visa for a specific employer in some cases. A Labour Market Impact Assessment may require the employer (LMIA), and an LMIA permits the company to hire individuals for a particular position.
International Experience class
The International Experience Canada programme allows young foreign nationals from over 30 countries to work and explore in Canada.
Young professionals, co-ops, and the popular working holiday programme are all part of this initiative. The program's eligibility requirements vary by country of origin, although all young individuals aged 18 to 35 are generally eligible (29 or 30 for some countries).